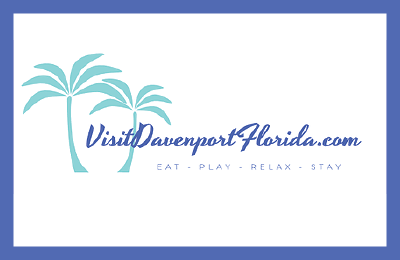 There are many options to choose from when looking for fun activities to do in and around the Davenport area. Part of living in the beautiful state of Florida is enjoying the sun all year round. Check out Verso's list of fun destinations and experiences that are great to do with family and friends. See part two of this blog for more adventurous selections!
Shop at Posner Park Mall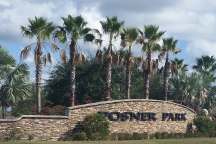 Posner Park Mall is only 5 miles away from Verso Luxury Apartments and is 80 acres filled with shopping, restaurants, and entertainment. This mall provides name-brand stores, high-end and local boutiques as well as great destination restaurants. If you are feeling hungry and want to enjoy a bite with friends and family check out their great selection of eateries including, Davenport's Ale House, Zen Asian Grill and Grand China Buffet.





Cinépolis Polk County IMAX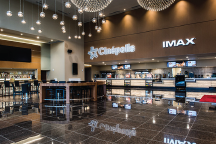 Cinépolis Polk County IMAX is a 9-screen upscale Cinépolis theater at Posner Park Mall. This Cinépolis location features a 239 seat IMAX screen, reserved seating, gourmet snacks, expanded concessions, and a beautiful bar. A perfect place to get out of the house with friends and family.




Disney Springs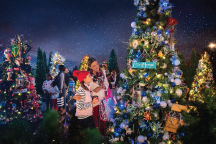 Disney Springs is an outdoor shopping, dining, and entertainment complex at the Walt Disney World Resort in Bay Lake, Florida, only 13 miles from the Verso community. Celebrate the spirit of the season during the holidays at Disney Springs from November 8, 2019 to January 5, 2020. Discover an upscale destination where dining, shopping and entertainment dreams come true. Including stores such as Coach, The Lego® Store and World of Disney. From now through December 31, 2019, indulge in your favorite holiday flavors at select table-service and quick-service dining locations within Disney Springs. Enjoy everything from Holiday Turkey Poutine, Peppermint Margaritas, Holiday Chicken Wings, Caramel Gingered Apple Crisp and so much more.



Webbs Candy Chocolate Factory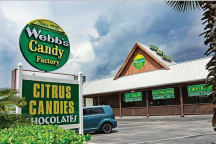 10 minutes away from Verso, this fantastic candy factory lets you have a front row seat to see how things get made as well as learn the history on how the shop and factory began. This unique place incorporates old fashioned methods when making their candies. Webbs Candy Chocolate Factory is truly a one of a kind place with all kinds of signature treats. Visit their candy shop for a piece of their famous goat milk fudge or any one of their delicious delights.




Pt. 2: Feeling adventurous?

Hot Air Balloon Ride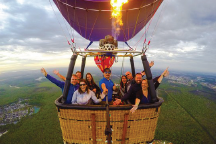 Orlando Balloon Rides is 7 miles away from Verso Luxury Apartments and is the largest passenger ride operator in the USA flying thousands of people a year. Offering sunrise flights seven days a week, you can be carried away in a hot air balloon adventure. A great activity to do with close friends because after landing, a traditional champagne toast is held to celebrate a one of a kind experience. Non-alcoholic beverages are also available.




Northeast Regional Park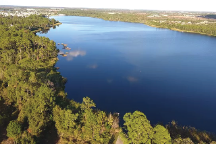 This huge 83-acre park, only 12 miles from Verso includes six soccer/football fields, concession stand, a ­playground, tennis courts, racquetball courts, basketball courts, a boat ramp, a pavilion for special events, picnic facilities and an exercise trail and a dog park. Trying to relax? Northeast Regional Park has plenty of walking trails and grassy areas for having a picnic or lounging around.




Bok Tower Gardens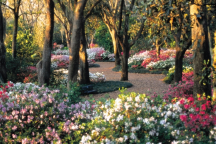 Bok Tower Gardens has offered unforgettable experiences and events to people all over since 1929. This beautiful place is just 31 miles from the Verso community. Enjoy displays of marigolds, sunflowers, herbs, ornamental peppers and all kinds of vegetables! Another wonderful attribute of the Garden's natural habitats is its wildlife population. It includes 126 different species of birds making the grounds of BokTower Gardens a designated site on the Great Florida Birding Trail.




Lake Louisa State Park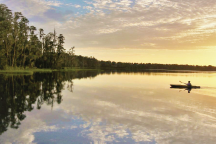 Lake Louisa State Park is a 4,372-acre Florida State Park 20 miles from Verso. This park showcases diverse wildlife, including deer, bobcat, gopher tortoises, fox squirrel and flighted creatures like bald eagles and osprey. The park's three major lakes, Louisa, Hammond and Dixie, transforms idle observers into active participants with canoeing, kayaking and paddleboarding. Bicycling is popular on the park's seven miles of paved roads over rolling hills and on the 20 miles of unpaved multi-use trails.




Hang Gliding at Wallaby Ranch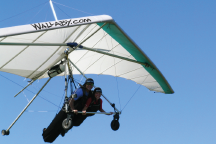 Hang glide just 7 miles away from Verso Luxury Apartments! Wallaby Ranch offers year-round discovery tandem flights and hang gliding instruction. Using the latest tandem aerotowing techniques to provide the safest, most enjoyable hang gliding experience possible for everyone. Wallaby Ranch offers a unique atmosphere for visitors, students, pilots and their families, and friends from around the world. NBC's Today Show chose Wallaby Ranch because it's not only the first, but also one of the safest!